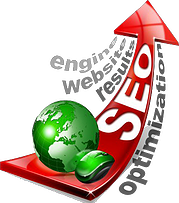 In order for your business to thrive and gain the competitive edge within your niche, it's critical to implement effective online strategies. It's especially important if your industry is already saturated and numerous businesses are vying for the attention of your target audience. With that being said, let's discuss 7 explosive online strategies that can make your business more "xziting" and help you increase your onlineconversion.
1) Take Advantage of Social Media - Websites like Facebook, Twitter and Pinterest are some of the most efficient and cost effective ways to bring massive exposure to your business. They also have millions of users who check their accounts on a daily basis. By creating pages for your business on social media websites and connecting with relevant people within your niche, you can often build a significant following. It's a great resource for promoting your products or services and establishing yourself as an expert in your niche. Not only can you bring large volumes of traffic to your business website, you can analyze your competition and make the necessary adjustments to outshine them. Most importantly, you can obtain great feedback from your customers, making social media a great feedback strategy that can help you establish a loyal and long term customer base.
2) Utilize Search Engine Optimization (SEO) - If you aren't already optimizing your website's content to appeal to search engines, you're missing out on traffic and potential sales. This is why you should either hire a Search Engine Optimization experts or take the time to learn how to implement SEO to your website. Typically, this consists of carefully selecting targeted keywords that receive high volumes of search engine traffic but have little competition. It also involves using correct keyword density, tagging, back linking and using SEO plugins like XML sitemaps for your website. By implementing SEO, your website should rank highly for your targeted keywords and bring in lots of organic traffic potentially for years to come. It also lends you an air of credibility when you rank highly and makes it easier to establish trust in your industry.
3) Start Blogging - A simple way to give your business a sense of "humanness" is to create a blog. While blogging is useful for showcasing your products or services, it's also an effective way to share general information or specific industry information. By not being overly salesy, it should help attract potential customers and hopefully get them to follow your blog. It's also a convenient way to connect with your audience and keep them updated on the latest news concerning your business. Along with this, people can leave comments and ask questions, making it an efficient feedback strategy.
4) Utilize Productivity Tools - One way for small to mid-sized businesses to excel is to use productivity tools to manage your day to day operations. For example, you could use the Intervals software program to stay on task with projects and ensure they are completed on time. You can also use a customer relationship management (CRM) program, such as Zoho CRM or SalesForce, to streamline things like customer service and track leads. The best part is that most productivity tools are relatively inexpensive and some are even free.
5) Make Videos - Creating videos and putting them on YouTube is becoming increasingly effective for raising awareness businesses. For example, you might make a video that describes how a product works and its benefits. Otherwise, you could use this medium to introduce yourself and let your customer base get familiar with you. In some cases, videos can go viral and huge traffic numbers are generated overnight.
6) Optimize & Enhance Your Website - In order to increase conversion rates and build a larger customer base, you should make the most out of your website. For example, you may want to include an opt-in form that allows people to subscribe to your email list. This can be done via a program like Aweber for a relatively small monthly fee. You may want to hire a web designer to spruce up your website's design and make it look more professional. Besides this, you should include calls to action throughout your website. Doing so should get people to further explore your products or services and should result in increased sales.
7) Track Your Findings - To optimize your marketing efforts and minimize future mistakes, it's smart to use a program such as Google Analytics. This tool is one of the best feedback strategies that will give you metrics such as traffic sources, traffic location, bounce rate and which keywords are generating traffic, providing you with real numbers on which marketing techniques are working and which ones should be scrapped. In time, this should significantly increase the overall efficiency of your business.
Take the time to implement one or two strategies at a time since these strategies are critical to the success of your business. If implemented correctly, you can gain the competitive edge needed to obtain the attention of your target market.

Contact one of our consultants for a complimentary consultation at 401.709.4342 or email us at support@Xzito.com.