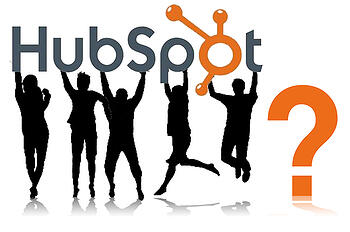 The Hubspot All-In-One marketing software is a great tool that will help you achieve faster online marketing results, but... it's just a tool. If it's not used properly, your success will be limited.
It's a fact that the way companies communicate and market to their consumers is evolving. Technology is offering solutions that facilitate this communication. Now, how quickly companies adapt to these changes will determine their competitive edge and their survival in today's hypercompetitive world. Clear example: Border's died, Amazon survived.
The HubSpot All-In-One Online Marketing Software, when used effectively, allows your company to spend more time on innovation and less time on execution. It takes the right team, resources and tools to create, implement and achieve online marketing results... which brings us to the Million Dollar Question:
Which HubSpot Partner Agency is right for you?

The right HubSpot partner agency will collaborate with you to create an exciting, cost-effective online marketing program that optimizes lead generation and customer acquisition. It will also help you with:
The migration or configuration of your website into the HubSpot Platform, allowing you to retain your website's look and feel.
Integrate your CRM with HubSpot (if applicable) so you can take advantage of HubSpot's closed-loop analytic reporting.
and much more!
How can you tell you're selecting the right Hubspot Partner agency?
Ask these questions:
Do they offer the right online marketing strategy and program components such as website creation, content creation, SEO and PPC skills, social media knowledge, and the support you need?
Do they have clearly defined service deliverables and project management processes?
Does their website and online program provide an example of the quality of work you'll be getting, or are they mired in old ideas?
Do they have case examples from businesses that faced your challenges?
Who will your contacts be at the agency?
What level of training and support do they offer?
Do they have a collaborative working model with their customers, so that you co-invent new breakthroughs together?
Do they place an emphasis on measurement and analysis of results and competitor activities?
As a certified HubSpot Partner, feel free to reach out to us with any questions about the HubSpot software and exciting online marketing strategies.