The Magic Formula
Having worked for small businesses over the past nine years, I understand the importance of reducing costs and maximizing every dollar to obtain a notable ROI. In simpler terms, "Every Dollar Counts." Right? Well then, what is better, Outsourcing PPC or Insourcing PPC? Like everything in life, it comes down to a cost and benefit formula.
The formula elements include several factors that will determine what would be better for your business. These factors include knowledge, time, resources and costs. We can't tell you what to do, but what we can tell you, is that 85% of consumers are looking for local businesses, and your business needs to be available when consumers search for your main products and services. (Local Consumer Review 20121).
So, what should you consider when determining whether to outsource or insource PPC: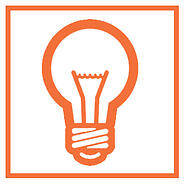 Knowledge. How much would it cost you to become or have an employee become an expert in PPC? Estimate how many hours a week you would like to invest in PPC learning. There are courses, certifications and seminars you can attend to acquire this knowledge. In addition, you need to estimate how much time it will cost you to obtain some experience. One thing is learning, another thing is actually doing. Why are you getting few impressions and clicks? Why are your ads not converting? Why is your quality score low?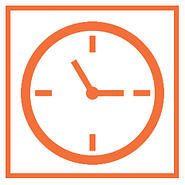 Time. PPC management is a time-consuming activity and it requires keeping up with industry updates and changes. For example, Google makes one or more algorithm changes every day, or around 500 changes a year2. Google is one of many search engines that has their own PPC platform, which is Adwords. Microsoft Ad Center is the PPC platform for Yahoo and Bing, just to mention a few.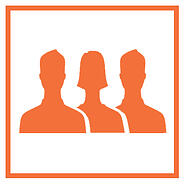 Resources. As in most small businesses, employees wear different hats. So, it is imperative that they focus on doing tasks that maximize revenue and profit. Consider the following: how much time will your employees devote to PPC-related activities, such as keyword research, ad creation, campaign set up, keyword and ad management, bid management, overall optimization of the campaign, and industry updates. In addition, don't forget that your employees also need to keep up with your sales process to close the leads you are receiving. How much would this cost you?
At the end, the decision to outsource comes down to costs and benefits. Add the costs you estimate you'll incur by insourcing PPC. After making the calculation, compare the amount to the plans offered by PPC management agencies, and voilà, here is the magic formula.
Let us know if you have any questions or concerns in the comments below. We'll be more than happy to help you make the decision that is right for your business.
1 http://searchengineland.com/study-72-of-consumers-trust-online-reviews-as-much-as-personal-recommendations-114152
2 http://searchengineland.com/google-makes-1-2-algorithm-changes-every-day-135204