Make Your Own Luck this St. Paddy's Day by Avoiding These "Lepre-Cons"
In the spirit of St. Patrick's Day, we're sending a little lead conversion luck to our readers. Lead conversion can be tricky in the B2B marketing world because it requires diligence and patience to move leads through parts of the sales cycle. You may get stuck wondering how to keep certain prospects from teetering between a buy-in and hesitation. Or, maybe it's time to try some new tactics.
Here are 3 lead conversion mistakes, how to spot them, and how to prevent them:
1. Putting all of your eggs in one basket –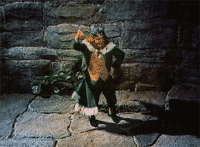 B2B sales is about securing as many valuable touch points with the client as possible. B2B consumers are trending towards the convenience of the omnichannel marketing approach that B2C consumers find so inviting.
If your company is not creating touch points online at the top, middle, and bottom of the sales cycle, you're losing out on important prospect interactions. Start by evaluating the unique targeting tactics you currently employ to encourage prospects to buy-into your product. Here are some proven ideas to add to your targeted approaches:
Top – These leads make up your widest net. Your prospects are researching, browsing, or have heard about your product or company and have stopped by your site to check it out. Add valuable information to your page that will help these prospects in their day to day business goals. Consider including some checklists, how-to guides, or an e-book or kit to inform prospects.
Middle – These leads are warming up to you and looking for in-depth information they can use in meetings and to support a case for purchasing your product. Encourage these leads to connect with your company by offering added value when they sign up for your newsletter, encourage them to attend webinars and other events, and highlight customer stories.
Bottom – When your prospects are teetering on the edge, stay in communication with them. They should have one touch point in your company who they can trust to provide all the information they need to make a purchasing decision. Offer a free consultation, evaluation, and anything else that the prospect needs to seal the deal.
2. Failing to outline your buyer persona –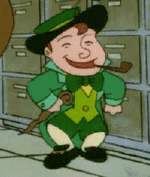 Even companies who know their product will work in a variety of markets should narrow down their target field to 4 or 5 distinct personas. Create a complete outline of a typical customer. Include demographic information, business information, and consider what questions a person in that role might have for your company. Keep your primary personas in mind for every marketing tactic you pursue.
3. Posting untested content online –

Always test website content with a standard split A/B test or a multivariate testing model. Find an application that works for you and use it to determine what content garners the most online involvement for your brand. It takes all the guessing out of developing new content. Use proven tactics to ensure that the content you post is the best content your company can offer to support and invite prospects who want to learn more about your company.
Companies use a variety of lead conversion tactics to improve responses and impact overall conversion rates. Don't start too many different tactics at once, but try to diversify and test the results at every level. Over time, you will find the tactics that work for your brand in your space. Remember to engage prospects at every level, target your market with buyer personas, and test your content to avoid the lead conversion leper-cons this spring!
Download a free buyer persona template to get you started with your lead conversion goals today!