Growth Planning
The first step in our engagement is to conduct a Sales & Marketing Assessment. We conduct an "As-Is" analysis of your strategic business goals, threats and opportunities as well as your sales & marketing programs and assets. These include available resources (internal and external), the technology you have in place, business processes, and much more. The outcome will help us to uncover possible gaps in your go-to-market program. We'll help define a Growth Plan outlining the road map to achieving and sustaining exciting growth.
Planning for growth, without the ability to execute, wastes time and money. Our team has assisted over 500 clients, from startups to giants within most vertical markets with marketing components and campaigns. We've brought new technologies, new thinking, and time-saving processes to help our clients execute. As your partner, we offer complete access to an entire team dedicated to help you execute on all of the strategies indicated in the Growth Planning Phase.
Brand Builders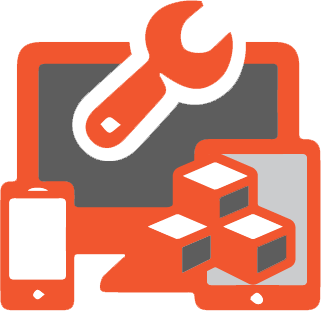 Brand Builders are the marketing and sales assets needed to bring your competitive differentiation to life and deliver it to those who should be your customers. Think of these builders as the foundation necessary for your brand to thrive upon. In today's fast-evolving marketplace, prospects and customers reward those who have exciting brand builders in place. The findings of your sales & marketing assessment will make clear which brand builders should be developed prior to running your campaigns and programs.
Campaign Drivers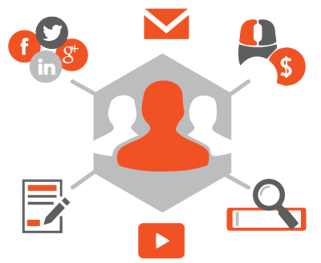 Campaign Drivers are sales-driven programs that help you execute successful initiatives, drive market awareness, create social buzz, boost website traffic, and convert leads. While custom to each client's individual needs, they can include ongoing social posts, PPC strategies to land you at the top of Google search, personalized email campaigns, authoritative content assets, and integrated technologies to arm your salespeople with rich prospect profiles! Your brand is constantly being challenged to come up with strategies to attract strangers, convert qualified leads, generate more buyers, and retain existing accounts - don't give up your market share.
Our Capabilities Include (But Aren't Limited To):
Strategy Development
Sales & Marketing Alignment
Integrated Goal Setting
KPI Dashboard Creation
Market & Competitor Research
Persona Development
Technology Recommendations
Hispanic Market Development
Brand Builders
Logo Design
Stationery Design
Tagline Creation
Hubspot COS Websites
User Experience Design
Ecommerce Apps
Learning Management Apps
Video Production
Trade Show Displays
Promotional Products
Print Sales Materials
Campaign Drivers
Campaign Strategy
Campaign Planning
Campaign Asset Creation
Campaign Automation
Campaign Deployment
Campaign Analytics
Content Marketing
Content Strategy
Content Planning
Content Creation
Content Optimization
Content Distribution
Content Analytics
Content Atomization
Inbound Marketing
Attract
Convert
Lead Generation & Scoring
Premium Content Offers
Landing Page Development
Call-to-Action Creation
Close
Marketing Automation
Data Integration Services
Delight
Customer Research
Engagement
Marketing Educational Resources
Feedback Gathering Tools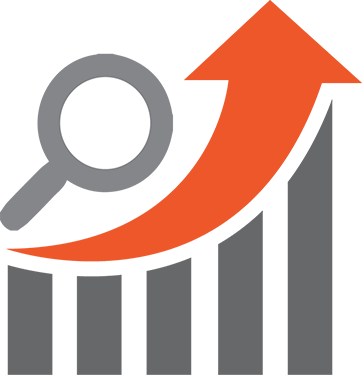 Growth Monitoring
Imagine owning stocks or bonds, but not having the ability to track gains or losses. Marketing and Sales Analytics are like the Dow Jones of your go-to-market program. Without a scoreboard that tracks leads. conversions and everything else it's critical to measure, you're wandering in the dark (and so is your budget). Based on the business goals, strategies and milestones defined in your Growth Planning Phase, you'll be able to track progress and marketing ROI with crystal clarity. How refreshing! You'll spot trends, opportunities, and threats better than ever before, without reliance on gut feel alone. As adjustments become visible, we'll make them. Now that's exciting!