Due to long and complex sales cycles, many B2B companies face increasing competition and struggle with poor conversion rates.
The strategies that used to work in the past are no longer sufficient to meet the expectations of today's B2B customers who want relevant information and personalized purchasing experience.
In recent years, more and more B2B companies are implementing account based marketing tactics to align marketing and sales so they can target high-value prospects, track meaningful metrics, increase sales, and improve marketing ROI.

What's Account Based Marketing (ABM)?
Account based marketing is a B2B marketing strategy most suitable for companies selling high-cost items or services with a consultative and high-touch sales process.
This client-centric and highly-targeted approach requires close collaboration between sales and marketing to find, engage, and close accounts that are of highest value to the company. By focusing your resources on a clearly defined set of targeted accounts and the key decision-makers, you can deliver personalized campaigns that can accelerate the sales cycle and increase conversion rates.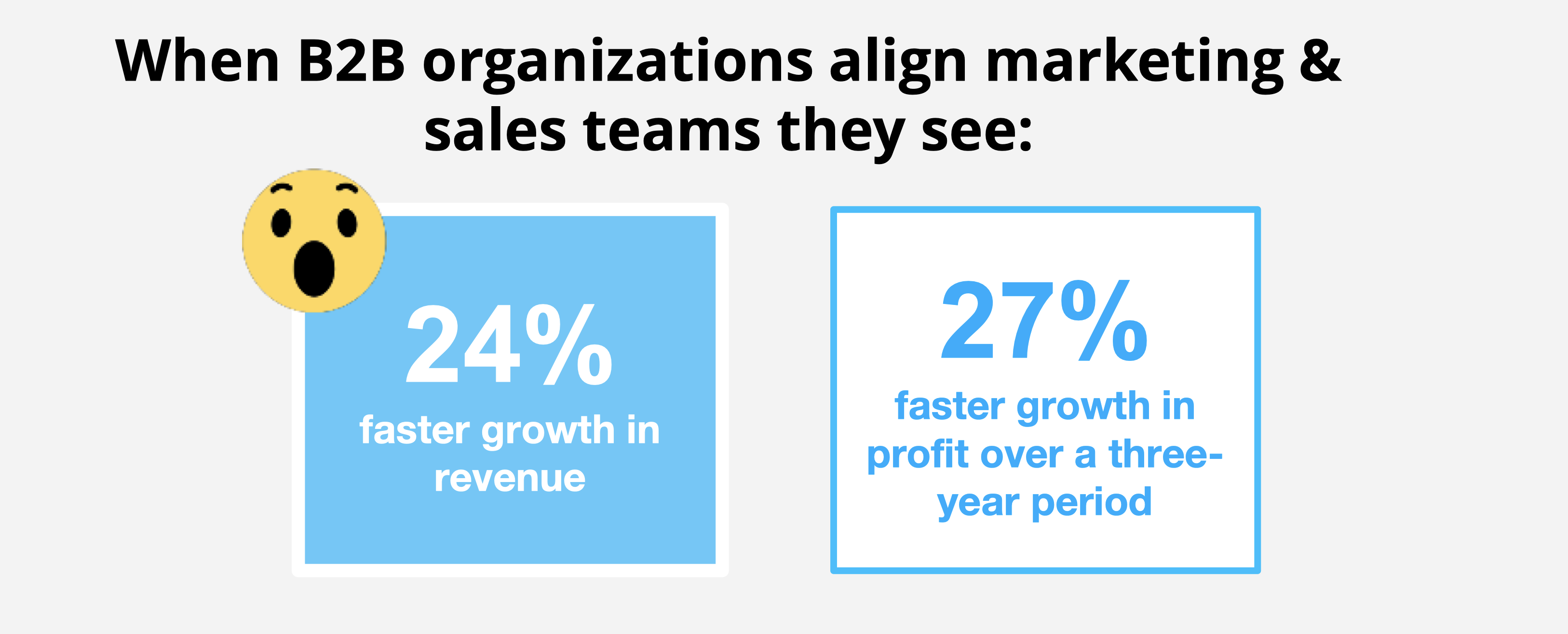 You can implement ABM in tandem with traditional broad-reaching marketing strategies or practice it exclusively. Here are some key tactics to increase the effectiveness of your ABM campaign:
1. Hyper-Targeted Online Ads
Create highly targeted audience segments on most online advertising platforms to deliver ads to the intended audience. For example, you can set up target audiences based on:
IP addresses of the targeted companies.
CRM retargeting using email addresses in your database.
Segmentation using third-party data, e.g., by specific role, location, or job title.
Social media marketing, especially on LinkedIn, on which you can target by company, interest, job title, and more.
Google's Customer Match feature, which allows you to upload email addresses to refine targeting.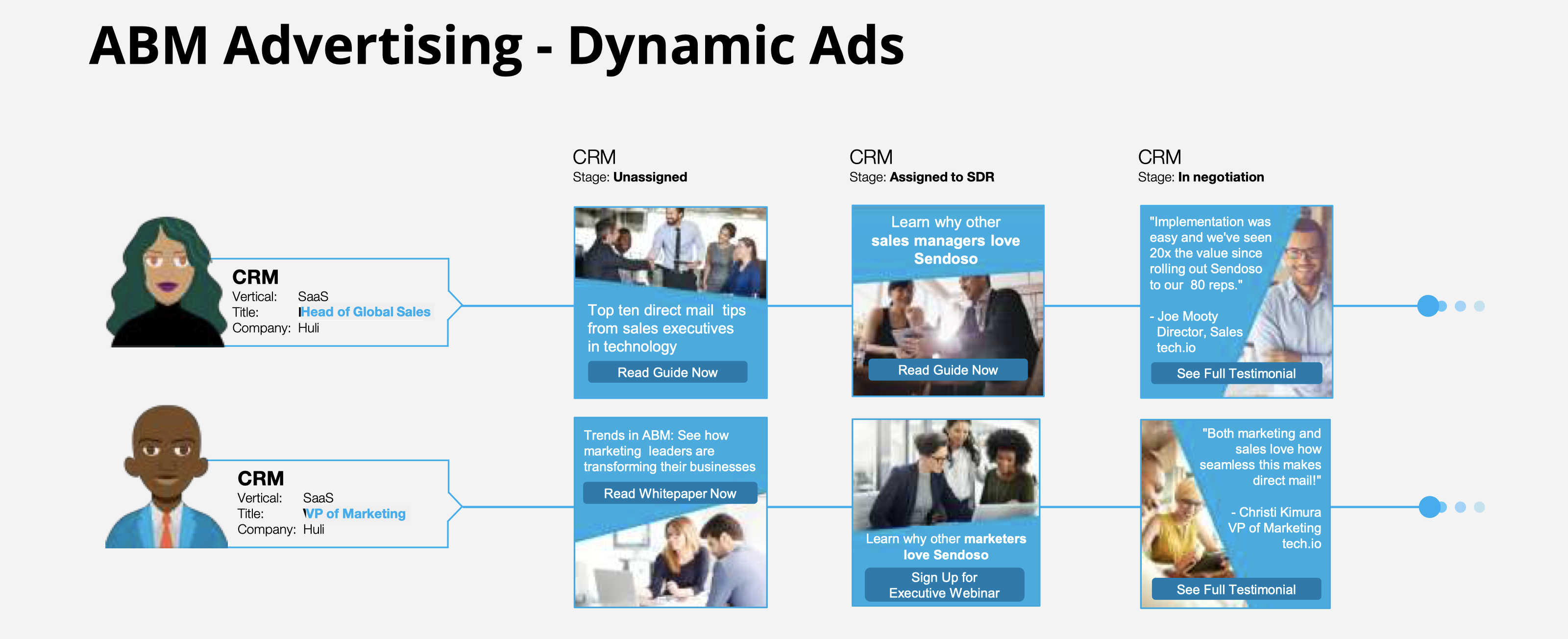 2. Hyper-Personalized Email Outreach
You can use email to build one-to-one relationships with each customer by sending highly personalized content or offers based on the recipients' roles and where the account is at in the sales cycle.
To increase the effectiveness of your ABM email campaigns, collect as much marketing intelligence about your target audience as possible and create granular segments to deliver highly-relevant content. By combining personalized emails and targeted ads, RollWorks achieved a 41% close rate with one of its ABM campaigns and decreased cost-per-click of its online ads by 42%.

3. Dynamic Website Content
Deliver a personalized browsing experience to your website visitors by displaying the most relevant content and offers based on company, industry, location, job title, behaviors, and preferences to increase engagement and accelerate the sales cycle. In addition, you can use the visitors' data and account information to provide personalized product recommendations or streamline the user flow, so you can reduce friction in the purchasing process and optimize conversion rates.
CSC, a global IT services and solutions company, increased website traffic by 33% from its target accounts by using dynamic website content. (CSC ABM Study) In addition, McKinsey has found that personalization can lift sales by 10% or more while delivering five to eight times the ROI on marketing spend. (Harvard Business Review)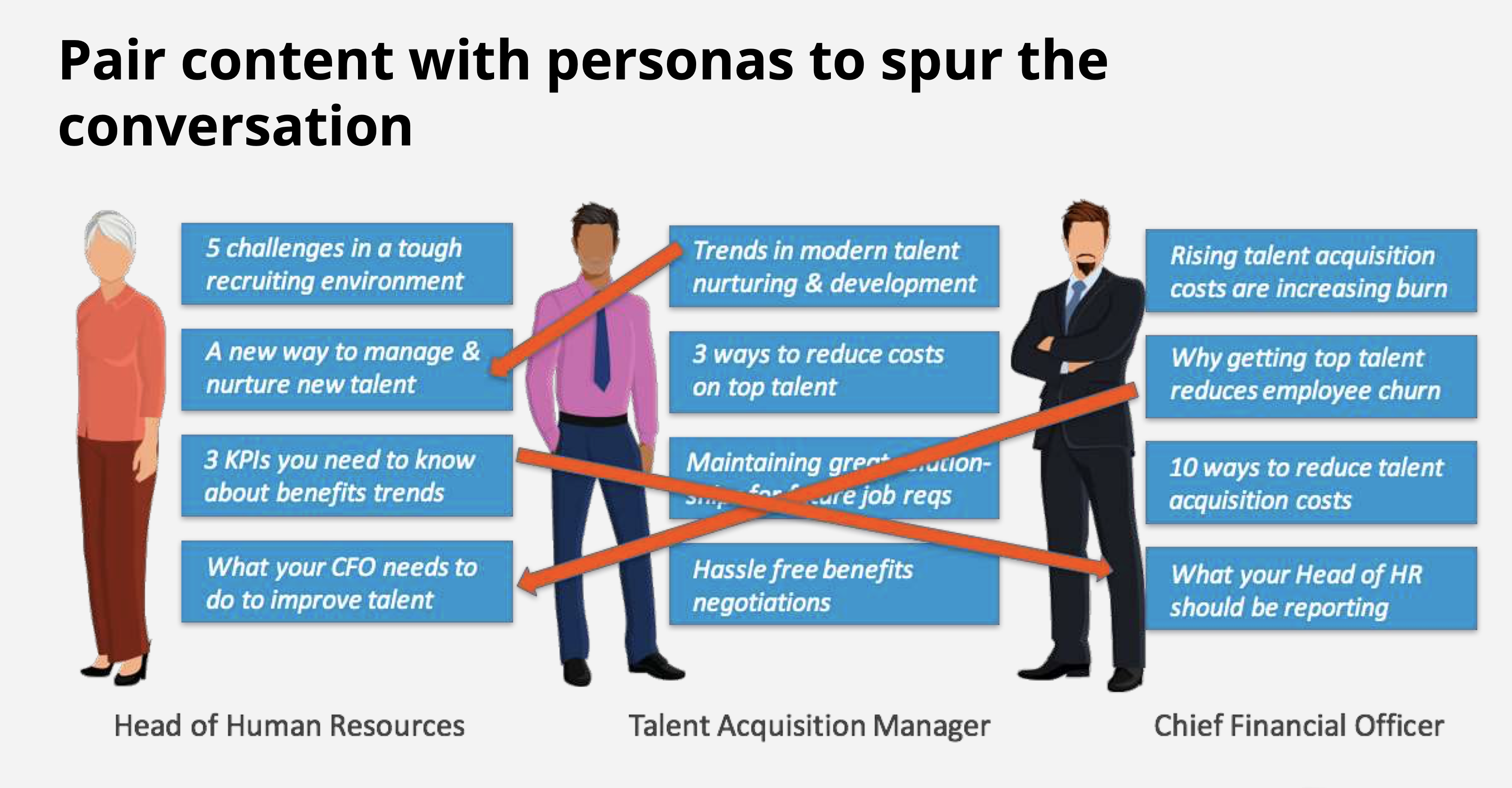 4. Company or Industry Specific Landing Pages
Whether you're driving traffic from online ads in a lead-generation campaign or sending prospects to specific content or offers via emails, you can augment the customer experience by creating dedicated landing pages with copy specific to the traffic sources and audience segments.
Use personalized landing pages to deliver a coherent user experience by customizing them to each account with highly relevant information unique to the company or industry. You can also segment your list based on the lead generation page from which the prospects sign up, which can further inform your future targeting efforts.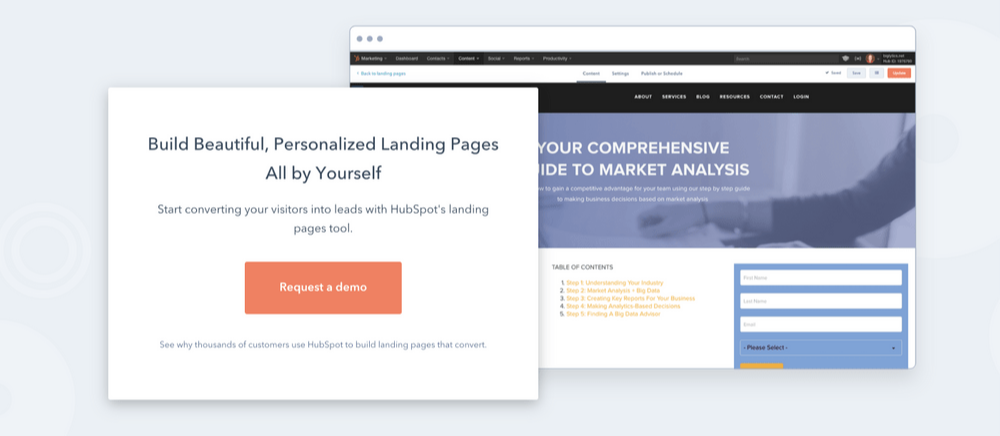 5. Direct Mail, Events, and Presentations
While the advance in technologies is making B2B online marketing more efficient, don't forget to build relationships with your prospects offline and in-person as well.
Incorporate direct mail into your marketing mix to drive offline action and further engage with your audience.
Host invite-only events and send gift boxes to foster relationships with key decision-makers in accounts with the highest value.
In-person meetings and presentations are great ways to connect face-to-face and interact with your customers, so you can speak to their specific needs and address concerns on the spot to facilitate the sales conversation.
Conclusion
When you incorporate ABM into your sales and marketing strategy, align the messaging and channels with each target account to deliver the best customer experience.
By identifying a targeted audience, creating highly personalized offers, and leveraging targeted channels using AMB best practices, you can stand out from your competition, increase engagement and boost your marketing ROI.
Don't know where to start? Download a copy of the Marketing Campaign Blueprint to discover best practices to engage prospects and support your ABM outreach.