Looking to validate an idea with your next marketing & sales campaign? A/B test it!
Marketers have been using A/B split testing to help validate ideas and assumptions about what works and what doesn't. A/B Testing can be applied to online and offline marketing campaigns. Some examples include:
Testing out what message on a print ad generates more website traffic

What type of video used on a social ad generates more engagement, comments, or shares,

What landing page outline generates more conversions

Which call script generates more closed deals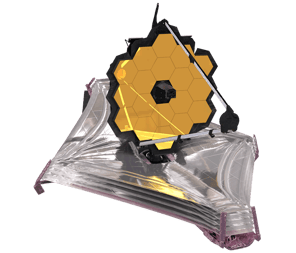 A/B Testing can also be applied to your product development efforts. A good example to reference is the construction of the James Webb Space Telescope (JWST). It went through decades of research, development, and, most importantly, a comprehensive testing regimen at Northrop Grumman's facilities.
Why was testing necessary? Not only is it a $10 billion piece of equipment, it also operates about a million miles away from the Earth. Since we can't travel that far yet to service it, it's crucial nothing breaks.
Instead of implementing best practices alone, copying your competitors, or using your gut instincts, use A/B Testing to help you validate ideas, obtain valuable insights, and ultimately help you improve the quality of your product or the effectiveness of your marketing & sales campaigns.

Let's discuss in more detail by defining what A/B Testing is, its benefits, and examples you can leverage to get you started with A/B Testing.
What is A/B Testing, and What Are The Benefits?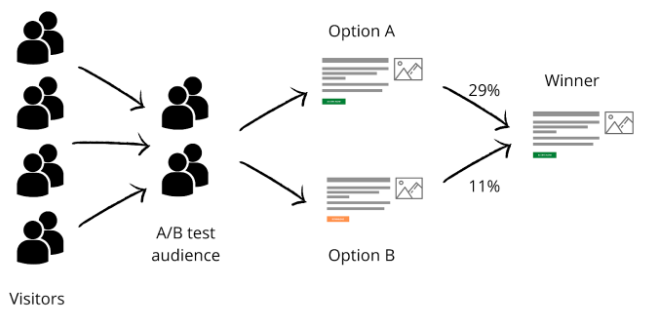 A/B Testing is a user experience research methodology that consists of an experiment with two variants (A and B). It applies statistical hypothesis testing or "two-sample hypothesis testing." The hypothesis should yield a result, for example, X number of webform submissions, Y number of phone calls, Z time spent on the landing page, etc.
From the A/B Test, you'll get one of the three outcomes:
The change had a positive effect
The change had a negative effect
The change had no effect
A/B testing lets you increase conversion rates, increase user engagement, reduce bounce rates, minimize costs, and obtain a better return with your marketing and sales campaigns.
A/B Testing Examples Worth Learning From
Here are some examples of how companies applied A/B testing in their marketing & sales campaigns and their results.
1. DYLN Alkaline Water Bottles Uses Color Matches Upsells to Products
An online alkaline water bottle company, DYLN, noticed it took online shoppers too much time for them to find complimentary products during the check-out process.

They decided to test out a new up-sell functionality by automatically showing products in the up-sell section that matched the color of the product the visitor was considering. This test boosted the conversion rate by +33.02% and improved revenue by +28.32%.

What to learn from this: If you have an e-commerce website, look at your product's colors and see what other complementary products have the same color for cross-selling opportunities.
2. A/B Testing Email Headline
What will be the open rate for your next holiday email promotion? Don't know? Test it. During a holiday promotion, a company called Conversion Voodo tested out "Happy Holidays" and "Merry Christmas" in the subject to see which message would create a higher click-through rate.

The test proved that the term "Merry Christmas" was the winner. The result was +2.57% higher CTR. This example illustrates that you can't know what will produce the best result until you validate those ideas through A/B Testing.
3. A/B Testing at Cashier Lines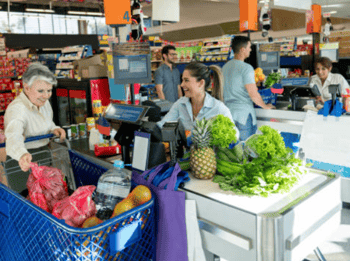 Many people today think about A/B Testing in the online world, but it can also be applied in the offline world.

For example, grocery stores have tested cashiers prompting shoppers to buy more.

Have two cashiers with the same products on the check-out counter. Instruct one cashier to ask shoppers if they'll be interested in buying more items while pointing to them and ask the other not to say anything.

Then, compare the average order value of both cashiers at the end of the day to see if the prompt affected how much customers bought. How can you create a version of this test for your business?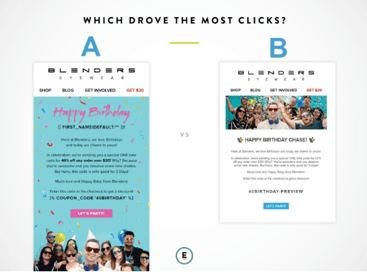 4. A/B Testing Landing Pages
Blenders Eyewear wanted to learn what type of email gets their recipients to click through and make a purchase. So, they created two emails with similar content (copy and image) but changed the visual styles.

Blenders Eyewear wanted to learn what type of email gets their recipients to click through and make a purchase. So, they created two emails with similar content (copy and image) but changed the visual styles.


5. A/B Testing in Print Advertising
Claude Hopkins is an advertising pioneer that used A/B testing with print ads and mail orders since 1923.

They used different coupon codes on various ads. Depending on the number of times the coupon codes were used, advertisers learned which ads got more attention, which newspaper placement sold better, and which location brought in more customers.
Conclusion
Embody a culture of experimentation in your organization to make more data-driven decisions, minimize errors and maximize ROI. Microsoft, Netflix, Airbnb, Google, Walmart, Etsy, and countless eCommerce brands use this strategy to grow every day.
Please note: What worked for one business doesn't necessarily mean it will work for another. Use these examples to inspire your own test. Don't use the results precisely as they are. Instead, take what you learn to create another test.
Among the testing community, A/B Testing means "Always be testing."
Need help implementing A/B Testing with your next marketing? Schedule a Free Consultation