For over 100 years, British cyclists produced mediocre performance. They had only one Olympic gold medal from 1908 and none from Tour de France.
Then the governing body for professional cycling in Great Britain hired Dave Brailsford. He came in as the performance director and implemented a strategy that changed the future trajectory of the sport in Great Britain.
The strategy was called "the aggregation of marginal gains".
In describing it, Brailsford said, "The whole principle came from the idea that if you broke down everything you could think of that goes into riding a bike and then improve it by 1 percent, you will get a significant increase when you put them all together."
The team implemented this in various ways:
Switching to indoor racing suits that were lighter and more aerodynamic
Rubbed alcohol on the bike tires for better grip
Redesigned the bike seats to improve comfort, and even
Found the best pillow and mattress to ensure a great night's sleep for each rider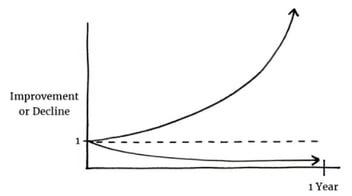 Then the story changed for the British cyclists. In just 10 years, from 2007 to 2017, they won 178 world championships, 66 Olympic or Paralympic gold medals, and 5 of the 6 Tour de France.
An almost dramatic turn of events. Only, it wasn't dramatic. It was the result of small improvements.
Paraphrasing Brailsford, if you broke down everything you could think of that goes into improving revenue from your channel partners, and then improve it by 1 percent, you will get significant growth when you put all the small improvements together.
What are those 1 percent improvements you can implement in your channel program today? We prepared 20 of them for you.
20 actionable tips you can perform in 15 to 30 minutes to claim your 1 percent for the day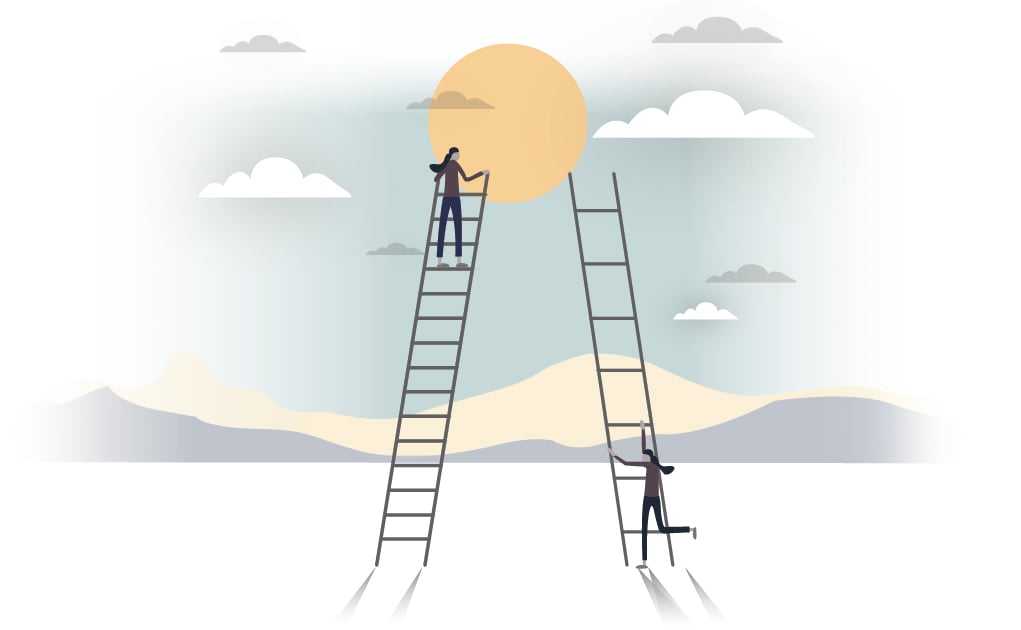 1. Write down the soft skills you want in a channel partner
What character traits are common with your top performers? And what attributes are desirable to align with your company's core values? Create a Partner Recruitment Criteria Matrix for your ideal channel partner. Create a threshold of a "pass/fail" score for the ideal attributes the ideal channel partner should have.
2. Check commentaries on channel programs and see what partners like and dislike
Channel partners talk and share their experiences in various partner ecosystems. Find what they're saying about your competitors and other players in your industry. Take note of what they're happy about as well as what irks them. Then use this to build a more comprehensive profile of your partner persona under "pain points" and "desires".
Also, look into specific podcasts, YouTube channels, publications, forums, Facebook groups, Linkedin Groups, or Twitter hashtags. Hang out there to consume content related to helping them become channel partners.
3. Interview one of your top performers about their experience and what makes them tick
There's something about your top performers — what they do and how they do it — that makes them perform so well. How about you learn from them? See if there's a unique way of thinking or style of doing business that you can spot in your next recruit.
4. Ask a top-performing channel partner how they would recruit new partners if they were in your shoes
They're in a great position to mirror themselves. Sit with them over a cup of coffee or via zoom and learn what they think are the best characteristics of a partner who will align best with your channel.
5. Look at your top partners' websites and learn how they position themselves — what makes the top 20% the top 20%?
What is the common denominator in your top partners' websites? What can you learn from their positioning and brand style? How can you use this to locate other partners like them?
6. Make an appreciation phone call every day for 30 days
List 30 partners or more than you can call every day for the next 30 days. Appreciate them for the work they do and ask how you can be of assistance. This level of care goes a long way in partner relationship management.
You can also send personalized appreciation emails to your top 30% performing partners of the last 30 days. Send them swag and branded gift items that matter to them.
7. Identify friction points between each phase of your onboarding process (find the tech stack that solves the problem)
Partners may experience some challenges when getting onboard your channel. Find out what those are and decide on fixes for those. If it requires software, note them.
8. Create roles (or tiers) for your partners and turn them into contact segments
Categorize partners into different segments. It could be by territory, the type of products they resell, or by the amount of indirect sales revenue they contribute. Your messaging will differ according to these divisions. Turning these different tiers into contact segments improves delivering the right message to the right partner as well as being more productive with your partner engagement efforts.
9. Check out the recent feedback you've gotten from partners and create a to-do list of responses and action steps
Have a record of feedback you collect from your channel partners. Review this feedback and see if there are any improvement opportunities that can be turned into future action items.
10. Create a partner portal, or if you're just getting started, open a group on Facebook or Slack
Create a communication channel where you can communicate and collaborate with all your channel partners. Facebook Groups, Slack, or Microsoft Teams are great tools for collaboration.
11. Define your sales expectations for the next 30 days
Without expectations, we will all be moving in circles. Write these expectations down and share them with partners in a mutually-beneficial manner. For example, increasing customer retention by 10% by the end of the year or boosting sales by 25% by this time next year.
12. Visit a partner's physical location or schedule a meeting online
Meet a partner face-to-face if you can or schedule a meeting online. Show interest in their business and learn about their experience and struggles.
13. Draft an onboarding experience to help new partners find the right resources quickly (welcome pack)
Make the process seamless for partners with a simple welcome text and some links that are relevant to beginners. Show them the next steps to take without having to stumble around in your portal.
14. Create a list of mini-courses for new partners
The mini-courses should help them improve product knowledge and best practices for them to become better at sales and marketing. You can also record a quick video on your laptop right now with Jiminny or Loom. Record your screen as you show newcomers around your portal in 5 minutes or less.
15. Draft a knowledge area with text, videos, and pictures instructions + downloadable resources
List out all the valuable resources your partners would benefit from. Think about the resources that would enable your channel partners to become better at representing your products. For instance, product training, instructions, photos, videos, or industry reports/insights.
16. Send out a survey to objectively assess partners' needs
Do you know what partners want from you? Are they telling you? Prepare a short survey with open-ended questions. Let your partners speak to you. Provide the option for anonymity too.
17. Share marketing and sales strategies that work for you with your partners
If you already have a strategy, a checklist, or a guide that will help your partners leverage what works, share it with your partners to streamline and scale your marketing efforts through your channel partners.
18. Create an email marketing sequence template to nurture leads
When you help your partners generate leads, what do they do with them? Unless they are marketers, they would love to get a fill-in-the-black email template to nurture those leads to customers. The more leads they can successfully convert to new customers, the higher your indirect sales.
19. Write the elevator sales pitch for your product/service
Create a short video (in your own words) describing your business to potential customers in 50 words or less. Share with your channel partners so they emulate and serve as the foundation for them to become more articulate to prospects.
20. Share your persona documents with others in your organization
Partners alone don't account for all the effort that drives your indirect sales revenue. Share your persona documents with relevant stakeholders within your organization, like other channel managers.
Conclusion
20 tips may sound overwhelming, but you don't need to tackle these right now. You can print a copy of this page and keep it pinned to your board. Block out half an hour every other day in your calendar to "seize small wins".
Dramatic changes don't require dramatic effort. You can implement a little improvement every day that'll work together to create a big shift.
Eventually, you'll have your channel program running like the super-efficient British cycling team — but instead of winning medals and dominating tournaments, you'll be taking a bigger slice of mindshare and recording impressive sales numbers.
Put in your 1% today to secure revenue-boosting channel marketing growth tomorrow.