Did you know that global business leaders spent the most money on email and social media marketing channels in 2015? These marketing channels are widely relied on because they allow for highly meaningful interactions to develop between brands and audiences.
For example, getting daily or weekly emails from your favorite brands keeps you in the loop about what's going on behind the scenes. Whether it's about sharing new product offers or a collection of the latest blog posts, email marketing is a force to be reckoned with. As for social media marketing, platforms like Facebook and Twitter have proven to be reliable sources for sustaining connections between family and friends. Therefore, they are great places for users to share stories that mean a lot to them.

Weaving together the meaningful stories of businesses and everyday people leads to lasting relationships with shared ideas, values, and experiences. From sharing news about new product campaigns to sharing exciting photos and videos of business events, users can stay informed and engaged with ease.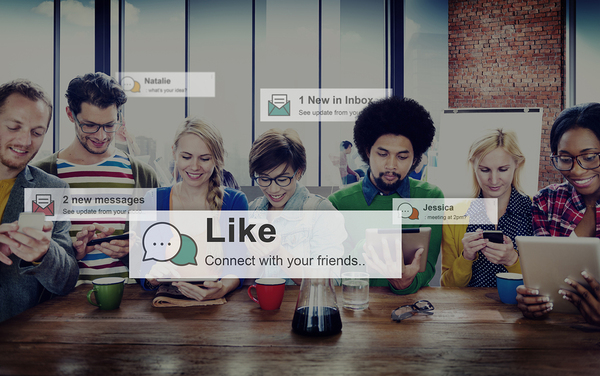 Why Email & Social Media are Better Together
The statistic above is part of why email and social media are better together. Global businesses have spent the most money on these marketing channels, because they understand their dominating influence on connecting with audiences. Now, allow us to elaborate on this tag team; email and social media are two powerhouse categories of online marketing tools, and we know just what makes them so useful.

Utilizing these resources in a unified fashion increases the momentum of your promotional outreach capacities. In return, you'll be able to land a lot more business leads, and blending the two together says to consumers that you're socially available. Consumers prefer brands that are socially engaged over those that are closed off.


Include Social Media Icons in Email Newsletters
Add social media icons to all of your email newsletters to encourage your subscribers to stay connected. This is especially useful for subscribers who avoid cluttered inboxes by receiving emails on less than a daily basis.

Don't worry! Subscribers like these can still receive regular updates about your brand in real time. Make sure your icons are easy to spot. Try placing them near the top in an eye-catching design.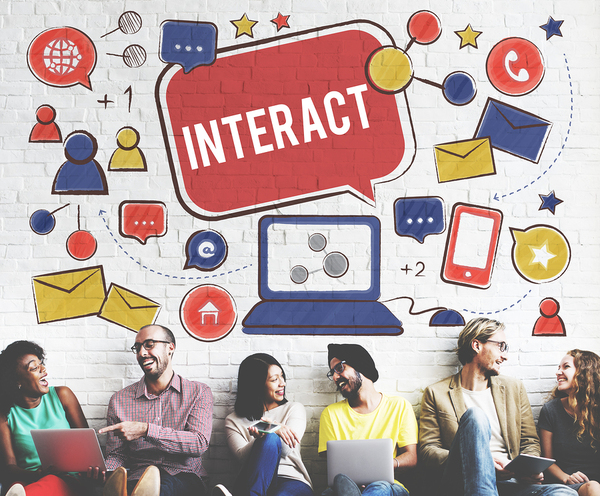 Gain Email Subscribers Through Social Networks
This is the reverse of the previous tip, yet it has the potential to bring in way more consumers. You can have more eyes viewing a single email newsletter signup form via multiple social media accounts (rather than a single email subscription web page) at once.

The more people there are interacting with your social media pages, the more email subscriptions you could generate. Overall, more business leads and conversions could happen with this technique.


Create Social Network Groups for Email Subscribers
This tip is a great way to encourage email subscribers to interact with your brand. It goes beyond the utilization of brand updates by eliciting real-time communication within an exclusive community.

Email subscribers can then see the faces of other people like them who have come to appreciate your brand. They can all engage in meaningful discussions that critique and promote your business through social media.


Promote Your Email Subscription Through Blog Posts
Content is king, and it shall continue its reign long into the future. Optimize your content creation by adding links to your email subscription signup page regularly. You can do this by using the links as call-to-actions in the concluding paragraph of your articles.

Make sure they are weaved into the articles in a meaningful way. Good-quality blog posts will bring in more consumers and give them more reason to convert.

Email and social media will continue to be an unstoppable duo in the world of future marketing. We want to help you build fantastic online marketing strategies centered on these tools. Schedule a consultation with us in order to learn how we can help you design and execute these strategies effectively.