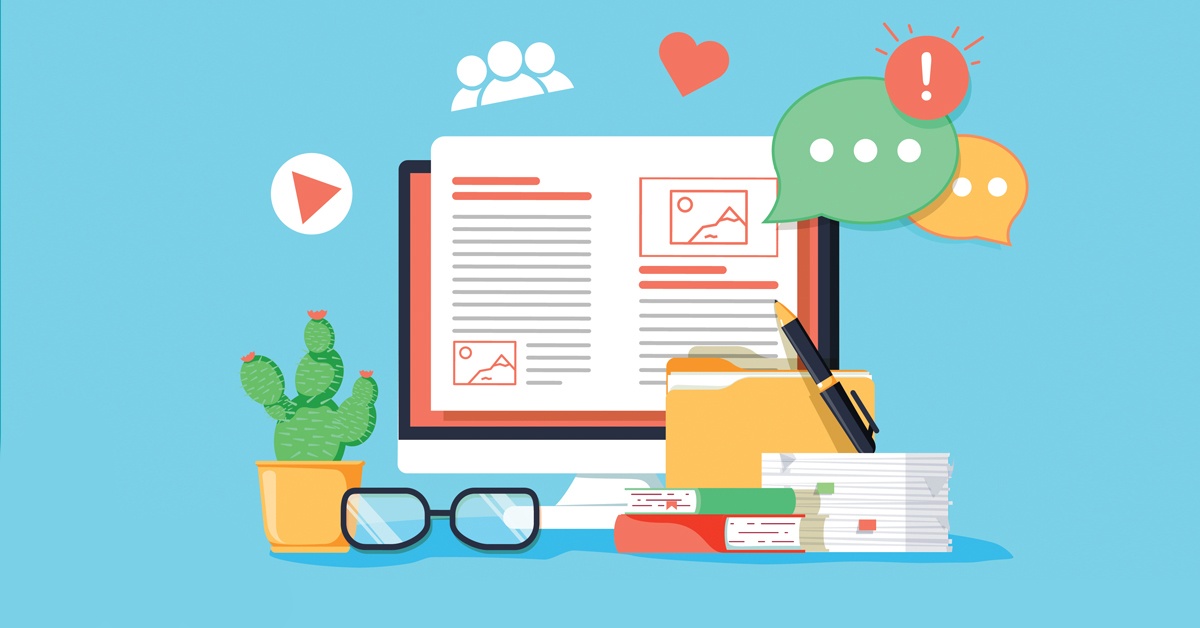 Clients often ask us; which works best for their business: blogs or email newsletters? In this article, we will define each strategy, provide you with a comparison chart for your review and evaluation. Let's start by defining email newsletters and blogs:
Email Newsletters are sent to a specific target audience, determined by you, on a regular basis. They contain several articles regarding topics of interest to the recipients. The purpose is to engage readers, build relationships, and maintain top-of-mind awareness with a particular group.
Blogs are maintained on your website and available for everyone to see. Each blog post covers one topic you believe will be helpful in some way to site visitors. Blogs can educate customers and prospects, keep your website dynamic, and help improve search engine rankings.
This chart will help you understand the main differences between blogs and email newsletters:
| | |
| --- | --- |
| Blog | Email Newsletter |
| A blog stays on your website and can be seen by anyone. | You send out your email newsletter by email to a specific group of people. |
| Blogs help you position yourself and your company as an industry expert. | Email Newsletters allow you to track and target specific group of readers. |
| Blogs are often used to educate your prospective customers about your product/ service, and move them through the sales funnel. | Email newsletters help nurture existing leads and customers, and keep your business top-of-mind. |
| Blogs are forever. They remain live on the web until you take them down or stop paying for hosting. | They are gone once they are sent. |
| Each blog post is considered to be a new web page, increasing your reach, popularity, and ranking within the search engines. | Email newsletters are not new web pages. |
| Your blogs can be shared on social media networks. This sharing allows you to build links and be more relevant and visible to search engines; helping you increase your ranking on the search results. | Email newsletters can be forwarded. However, search engines don't acknowledge email forwards as much as they do with social media sharing. |

Which Strategy Works Best?
Both email newsletters and blogs allow you to communicate effectively with prospects, leads, and customers in different ways. Therefore, we highly recommend that you combine both into a powerful communication strategy. In this infographic we show, not only how vital your blogs and email newsletters are, but how they are part of a much bigger ecosystem to attract traffic to your website, convert these traffic into leads, and ultimately, nurture these leads into customers and brand evangelists.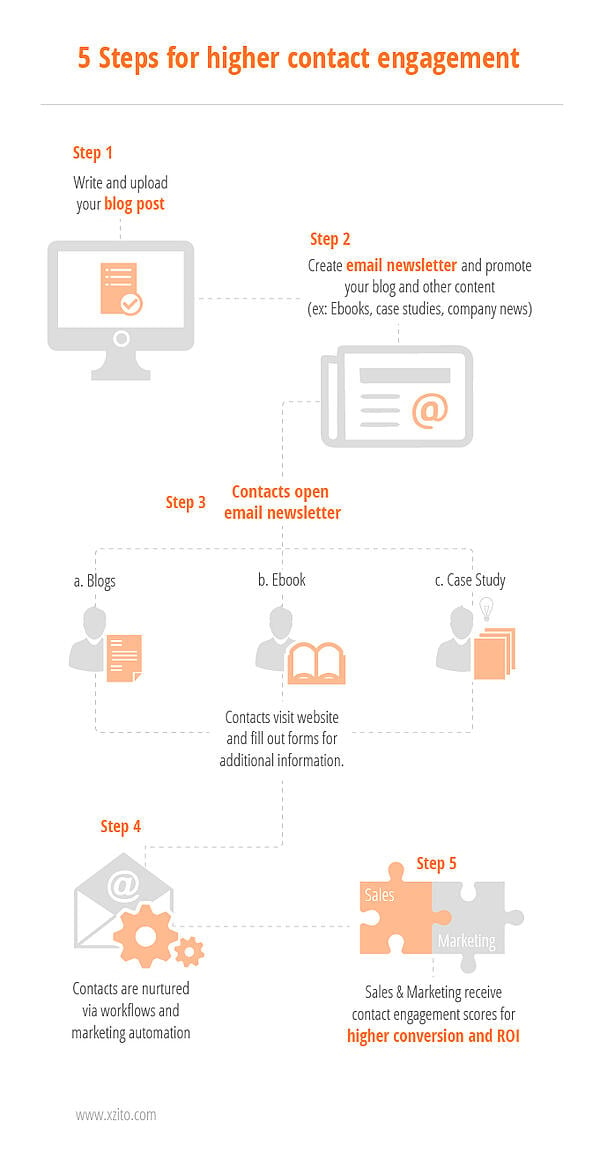 Don't know how to get started? Unsure of what you should write about on your next blog? Keep reading our blog for more ideas and keep sharing your opinions, experiences, frustrations, concerns, and ideas about email newsletters and blogging in the comments below!
You may also enjoy our TLC eBook. Discover best practices for traffic attraction, lead generation, and client acquisition.