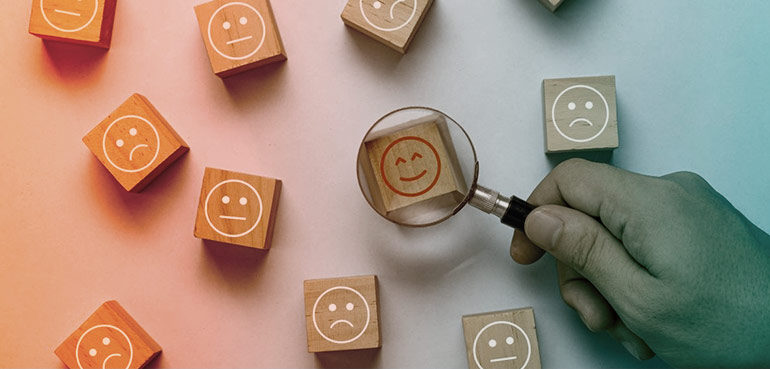 Demonstrate empathy and capability over profit
What is the Lifetime Value (LTV) of a business partner or end customer in the face of a pandemic? It's an ironic and sadly-timed acronym right now, especially when families and businesses are just trying to survive. LTV is an acronym that's typically reserved for hardcore, cash-based marketing ROI calculations. It seems pretty cold as a concept, but it does matter and highlights the truth of what your business is offering, your ability to deliver value and how you manage important relationships.
Your customers and partners will stick with your brand for a long time… even through a global crisis… if you have the empathy to understand their challenges, have the capability to respond to their needs and can prove that you value their relationship (LTV) over short term gains (immediate profit).
Focus on the Important Stuff… Right Now
Here are some relationship marketing concepts to consider as we work through this global crisis together and try to keep all of our businesses moving forward:
Build a Messaging Framework that Matters
Understanding which words to choose, which examples to use and what value your customers and partners will respond to well is critical. For example, you wouldn't want to use words such as "opportunistic" when what you really want to show is value and empathy.
Phone scripts and employee training on how to speak with customers when they are under duress is a good place to start.

Communicate Correctly, Not Incessantly
Everyone is in crisis mode, which means every partner and customer is trying to demonstrate that they are "still here" and "responding" as best they can. That doesn't mean you need to send hourly updates, it means that you should communicate what is important when it is important.
Communicate when it has real value or meaning, not just because you feel you should "say something".

Provide Timely, Intelligent Product/Service Options
If you have developed something truly helpful and relevant during the crisis, communicate it directly and effectively through whatever channels your customers and partners are used to… but now could also be the time to investigate new methods to reach out, depending on the industry.
Consider the importance and value of virtual/remote service offerings during a pandemic. If everyone is working from home, how are you responding to this challenge (and are you responding well?).

Analyze and Share Data that Relates to THEM, not YOU
What you decide to share matters, as long as it matters to your customer's and partner's needs. If you can provide analytical insights around how to further a cause, program or product/service offering via new approaches or provide insights that demonstrate how to take on a marketing or technology challenge, all the better.
Examples on how to share data that relates to your customers and partners might include a KPI Dashboard that measures what's most important during a time of crisis. Using email alert notifications with the recent changes to metrics they are monitoring will keep informed. Using Social media to share any positive insights your data may provide, could be a way to motivate your customers and partners to keep the momentum going even during these downturns in the market.
Find intelligent ways to share the stories of the things you are doing well for your customers and partners. Value creation doesn't mean you have to sacrifice your business for the sake of others, it means you have to make decisions (and communicate them) that show you are in it for the long haul WITH them!

Great ideas are not generated in a vacuum - we're here to help

If you are struggling with ideas on how to communicate to your customers or engaging your partners during this crisis, we are here for you. Schedule a free consultation with one of our experienced senior members at Xzito to help you brainstorm ideas that helps you share empathy towards your customers and partners. Just because we are not in the same room doesn't mean we can't think and act together!