For brands that market and sell through reseller partners, establishing the right partner performance metrics can improve their relationships with their partners. However, establishing the right partner performance metrics is a common challenge channel managers are faced with. Knowing what measure and how to measure a partner channel will help tell a story of a successful or poorly designed partner program strategy. In this blog, we aim to help channel managers scale partner growth by highlighting five key metrics to consider when evaluating your partners' performance.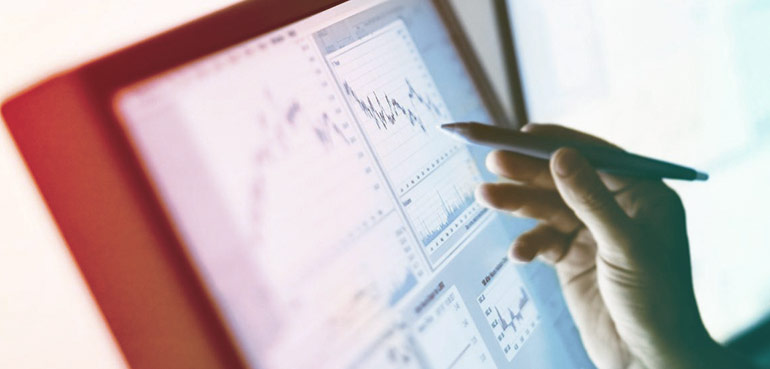 Metric #1 - Active Vs. Inactive Partners
One of the most obvious metrics to measure engagement is whether a partner is actually actively working to sell your products or services.
If you determine that one of your partners is doing great work, it makes sense to invest even more support into those relationships to continue building on the success they've already had. And if you figure out that a partner channel seems to have plateaued or really hasn't delivered at all, you'll have the data you need to either provide them with guidance to jumpstart their progress or make the decision to terminate the partnership. At the very least, categorizing a channel as either active or inactive can become the catalyst for a conversation about the future of your partnership and the areas in which they can use extra support.
Metric #2 - Partner Portal Activity
Active partners make concerted efforts to sell, while inactive partners might be stalled or unable to successfully generate revenue. In addition to categorizing your channels in that way, you'll also want to look at the amount of activity a partner has with your partner relationship management portal (PRM).
The frequency of their logins can tell you a lot about how much time they're actually devoting to generating revenue and how motivated they are to obtain results. If a partner hasn't logged into your system in a significant amount of time — or you're seeing patterns emerge with several of your partners who aren't logging in — you might need to take a closer look at what's holding them back. Whether it's an issue with the usability of your PRM or the partner isn't interested in receiving communication and resources you share with them, using data such as partner scoring can prompt the relationship manager for that partner to take action.
Metric #3 - Margin & Profitability by Partner Groups and Tiers
A partner's margins can be found by comparing how much revenue they generate and the costs spent generating those profits. In some cases, that might come down to how much a partner is bringing you business each month versus how much time you're spending on helping them reach their goals (or how much effort it takes for them to generate revenue). If a group or tier of partners is bringing on a minimal amount of revenue each month, but you're spending a significant amount of your own resources on them, it's probable that their profit margins aren't what you'd hope they'd be.
Overall profitability can often point to how reliable these partners are in the long term and how likely they are to grow. By taking a closer look at these figures, you can assess whether your partners are making money for you in a consistent way or whether they're not a good fit for your partner program.
Metric #4 - Channel Partner Churn
The amount of channel churn you're seeing can also help you determine your partners' engagement (and even make proactive decisions that can prevent losses). Because the costs of on-boarding new partners are relatively high, it's much better to maintain existing relationships than acquire new channel partners.
You'll need to examine your partner program's churn rate closely to assess whether there's a flaw in your partner qualification criteria, your partner onboarding process, or even your partner program communication strategy that's increasing partner churn. It might simply be that you need to guarantee a greater commitment upfront to qualify these channel partners better. A high churn rate could point to something more serious, like an ineffective sales model. On the other hand, a low churn rate can indicate that you have the right people on board and that your program is working as it should.
Metric #5 - Partner Satisfaction
Of course, it makes sense that partner satisfaction would be a useful metric. But you'll probably need to look beyond a partner's behavior in a call or what they say when put on the spot. Anecdotal evidence can be helpful, but it's best when it's accompanied by data.
There are several ways to assess partner satisfaction, like by gathering scores relating to their willingness to recommend your goods and services over your competitor's offerings. Surveys can be an excellent way to generate this feedback and take some of the pressure off of your partners to come up with an answer immediately or to your face. When you combine this data with information you've gleaned from meetings and discussions, you'll have a clearer idea of how your channels feel about the partner program — and that can let you know how engaged they are. It goes without saying that if a partner is unwilling to provide this feedback or attend those meetings, they probably aren't engaged enough to be profitable.
---
Most reseller partners are especially motivated to succeed. It's essential to address what might be holding them back. With these five metrics in mind, you'll be in a better position to improve or create a partner program for your organization.
Do you have a question on how to improve sales through reseller channel partners? Learn more about our partner marketing program or schedule a consultation with one of Xzito's consultants.