We encountered numerous digital marketing milestones in 2016. For example, we saw a major increase in mobile usage. We've reached the point when mobile usage now exceeds desktop usage. This isn't too surprising since around 80% of internet users are smartphone owners.
As a result, digital marketers need to embrace more mobile-savvy practices through their online marketing strategies. In other words, fast-loading mobile pages, a compact design, and mobile-friendly advertising are in growing demand.
Visually enticing content also gained more attention this year. We can thank shorter attention spans and media-driven lifestyles for this. This phenomenon allowed social media pioneers like Snapchat to gain more fans. In fact, about one in five Americans now us Snapchat! This devotion has helped the platform surpass Twitter and Pinterest in users. It is labeled as the fastest-growing chat app among teens and Millennials. Not to mention, younger generations prefer visual content over text-based content.

These trends will carry on through 2017, raising the stakes for digital marketers to succeed. We will also witness a broader user experience, more live content, and more advertising spend. Therefore, you'll need to give your online marketing strategies a boost. Let's dig deeper into these things below!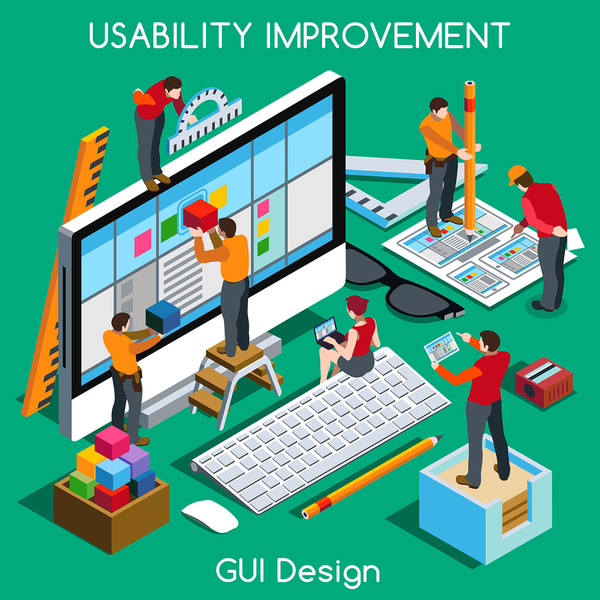 Demographics & Psychographics
Understanding customer needs and desires will always be a trending matter. 2017 calls for a heavier emphasis on the quality of content, compared to quantity. Content needs to provide solid value in the form of fresh perspectives and creative solutions. In other words, it's what and how you say things, not necessarily how often you say them.

On the other hand, don't get too caught up in your own content. Incorporate user-generated content into your online marketing strategies to effectively increase your readership and viewership. Search engines and social media platforms, such as Facebook, prefer this route of content generation. Such content offers a direct, authentic approach to user engagement, so take advantage of it.

This helps enlarge the user experience by giving your audience more of a say about the interaction they want with brands. You can afford to explore their interests through such content and better understand what makes them tick. This translates into better products and services. Besides, the user experience goes beyond the mechanics of your website design.


Marketing Platforms
Social media platforms are excellent places to take advantage of user-generated content. It's crucial you optimize your connection with consumers through top-tier sites. Besides Facebook and Snapchat, this includes Twitter, Instagram, and Pinterest. In fact, these platforms are on the verge of growing audience share and monetizing users at a higher rate next year.

Therefore, stay up-to-date on trends and changes so you can work this information into your online marketing strategies. This applies to search engines like Google and Bing. For example, Google has intensified its use of artificial intelligence, using AI chatbots to support the customer experience. Just imagine the interesting ways you can incorporate digital marketing into this process. Exciting, right?


Marketing Tools
Speaking of artificial intelligence, digital marketers can get a taste of this with Google Home and Amazon Echo. This special technology acts as a personal assistant in the homes of owners. Specifically, such devices can offer relevant recommendations for certain products or services after the user asks a question. For example, if the user asks how to bake a German chocolate cake, they might suggest specific ingredients from a certain brand to make it. This kind of marketing activity is ideal because it's not invasive. Otherwise, consumers wouldn't buy into it because it disregards the personal atmosphere of the home.

Furthermore, look out for marketing clouds involving automation and programmatic features. Expect a more consolidated experience of service expansions and integrated technologies. Specifically, the collection and management of customer data from various first and third-party sources across the customer lifecycle will gain more traction. In addition, use of predictive analytics will increase as automated lead scoring and grading from algorithms takes place. Adding this information and insight to your online marketing strategies helps generate business leads.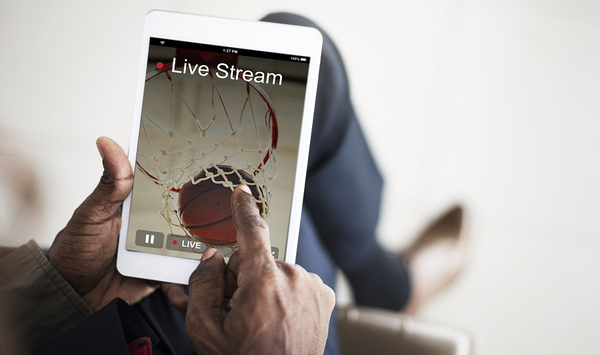 Marketing Techniques
Have you given live streaming a try this year? If you haven't, 2017 will be a great year to experiment with it. Use this avenue of visual content to create a more personal experience with your audience. Many users explored live content through platforms like Facebook and YouTube. This was an opportunity for brands to tag along and experiment with their own live content. Consider doing live webinars to answer questions about your products or services and reinforce their value among customers.

Utilizing visual content through native advertising will also be hot in 2017. Therefore, try not to leave them out of your online marketing strategies. Letting your content appear on the sites of other companies requires an adaptable yet honest approach. In other words, make sure your content is relevant and adds value without deviating from the natural flow of the site.


Marketing Spend Management
As a CEO or marketing executive, realize that digital marketing spend is expected to increase to keep up with consumer demands. Also, competition to capture user interest will intensify. Spending is expected to reach $77.37 billion or 38.4 percent of total ad spend. A big chunk of this spending will cover mobile usage, according to eMarketer. This surpasses total ad spend for TV, which will be around $72 billion.

"We still expect positive growth for TV ad spend, driven by political advertising and the summer Olympics," said eMarketer senior forecasting analyst Martín Utreras. "However, we see more ad dollars flowing to digital as a way of optimizing spending in what may be a challenging economic year."

Overall, it's vital you allocate your funds efficiently while keeping up with trends as much as possible. Always assess what move will bring about the highest ROI for your business. Ready to experience success with these upcoming marketing trends? Schedule a consultation so we can help you prepare.