Did you know that 51% of decision makers rank trust as the top factor they desire in a salesperson? Trust actually outranked ROI and price! (Linkedin State of Sales Guide)
Far too many companies attribute growth strategy to the numbers game of lead generation and completely forget about their lead conversion strategy. Your sales team doesn't have to reinvent the wheel every day. With the right lead conversion strategies in place, your team can build trust, have more productive conversations, and close faster.
Let's take a look at some of the best lead conversion strategies for small to medium sized businesses.
Get Personal

Harvard Business School professor Gerald Zaltman says that 95% of all purchase decisions are made on emotion. (Harvard Business School) Even if you consider this an extreme, consider your own buying behavior. Is it completely logical all the time, or even most of the time?
In order to convert more leads, learn your customer's goals, habits, fears and concerns. Your sales team should be part psychologist, part detective and part reporter (all this goes straight into the CRM). They may start with a [customizable] script to disqualify completely uninterested leads, but they should all end with a personal conversation that has the prospect doing 75% of the talking.
Learn more about sales psychology in our previous blog - Sales Skills Training: Don't Be an Eager Puppy, Be a Proud Lion 🦁
Smart Email Marketing

Email fills in the conversational holes between in-person/phone contact and has the ability to move the sales conversation forward. It keeps you at the top of your customer's solution funnel and gives your sales team new angles to consider before next contact.
With email marketing and sales emails working in tandem, you have a balance that educates your prospect and encourages them to buy. Sure, you always work in your CTAs, but you never have to be aggressive or pushy about it. Because you are adding value through multiple channels and moving the conversation forward during every interaction, higher conversion rates will follow as the next logical step in the process.
What makes email marketing so powerful? Because email was and still is king. The average company got back $44 for every $1 of email marketing spend in 2018 - a 4400% ROI. (2016 Campaign Monitor Report) This number is only expected to increase with the proliferation of commerce on mobile devices. 53% of today's emails are opened on mobile devices, according to Campaign Monitor. (Email Marketing Guide)
Consistent, Timely Follow Up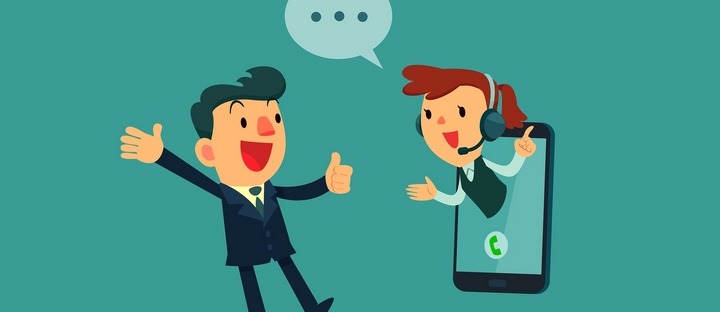 The odds of having a successful sales connect call decreases more than 6x after the 1st hour. (Inside Sales Report)
Tenacity can be difficult to define in an era of infinite choice and soft selling. The way to go about the ask is a huge subject beyond the scope of this article. Suffice it to say that even if it is done skillfully, it must be done consistently and in a timely manner to succeed.
Here is a wonderful Hubspot infographic with vital tips on how to time your follow ups.
Personalized Offers

Your salespeople know your customers better than anyone. They are the ones who should be molding your discounts, seasonal sales, and packages. Because we are in an instantaneous business world, sales reps should have ownership over their deals and be able to customize personalized offers for their customers.
Certainly set executive limits to hold profit margins and budgets, but salespeople should have the freedom to entice the prospect within those limits. What's more - if your prospect knows he is speaking to a decision maker, he is much more likely to trust your company as one that prioritizes him.
Here are some popular offer ideas:
Discounted Products/Services
Free Shipping
Buy More, Get More
Product Giveaways
Repeat Customer Discounts
Coupons (for less popular products)
Holiday Promotions or Limited Time Offers
With lead conversion strategies based around building trust, you can let go of the volatile "numbers game" philosophy that runs through far too many small businesses. Consider the best practices above to improve your lead conversion rates and give your hardworking sales team strategies of efficiency rather than pure volume!
Schedule a conversation to discuss marketing & sales greatness. We can dig deeper to uncover what makes your brand tick. What makes your leads and customers excited to do business with you? Our conversation will help you learn more about key strategies that fuel growth and build your brand's excitement.