According to Forrester, 73% of all the trade in the world is done through channels or indirect sales. Independent resellers wield a potent power that influences the buying decisions customers ultimately make.
How do you effectively incentivize your resellers to take the side of your brand and recommend you to end-users? In what ways can you earn their loyalty and support?
In this article, we'll cover 9 ways you can incentivize your resellers in a way that drives ROI and loyalty.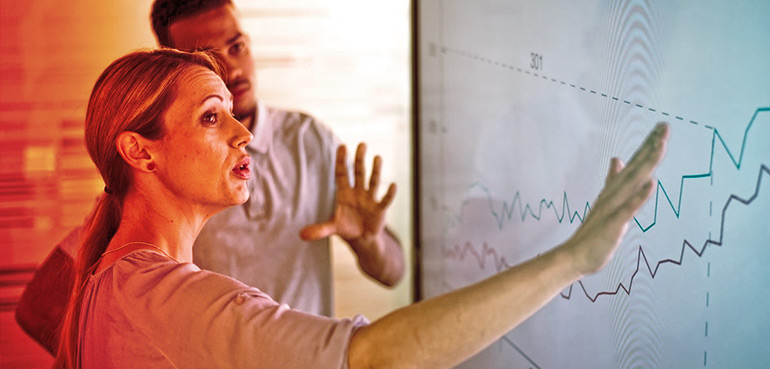 9 Revenue-Generating Examples of How to Incentivize Independent Resellers
1. Sales performance improvement funding formula (SPIFFs)
With a channel SPIFF program, you reward resellers based on their contribution to the overall sales of a specific service/product category or brand.
The goal is to grow the short-term sales numbers while gaining market dominance for that category and encourage partner loyalty.
Ensure you distribute rewards among the actual resellers to get the best results. This will require you to market your incentive program to create awareness among your target partners.
2. Market development funds (MDFs)
Unlike SPIFFs that reward achieving specific sales goals, market development funds (MDFs) invest in before-sales activities. This encourages your resellers to market your product or service more effectively. They are earned as a percentage of previous sales.
This popular fund among channel marketers helps provide the marketing materials and training your resellers need to be productive ambassadors.
3. Training and education incentives
As reflections of your brands in the eyes of your customers, your channel partners should have the right knowledge to enable them to perform their best. You can incentivize your partners for hitting certain knowledge-growing milestones such as passing a quiz, attending conferences and trade shows, and completing a training program.
Offer valuable, personalized rewards, enable responsive design, and gamify the training experience to make your knowledge center more attractive than your competitor's. The more resellers know about your brand, the more likely they are to sell it to customers.
4. Rebates
You can use rebates to reduce the overhead costs partners incur for selling your product. This way, you can boost demand for your product.
Partners who make large orders for a specific product frequently get rewards in the form of cash or debit cards to help them spend less on fulfilling orders.
5. Solution development funds (SDF)
Here, you incentivize your resellers for coming up with innovative solutions to pressing customer problems that include your product as a key component.
This is a way to break into a new market and bundle your product with others to improve demand and sales. You can also support your partners with customer incentive programs that attract customers to prefer your product over competitors' in implementing those solutions.
6. Channel sales incentives
This sounds similar to SPIFFs, but they are a long-term alternative that rewards independent resellers for hitting or exceeding goals based on sales volume, margin, or product type.
Rewards could be debit cards, gift cards, travel rewards, and other loyalty-based gifts. While improving your profitability and helping you scale, it also helps you build long-term partner loyalty.
7. Referral incentives
Referral incentives help you reach more customers by encouraging your resellers to bring you more qualified leads. You can track this when resellers create warm leads, for instance, by registering potential customers for special deals/offers.
When the customer finally makes a purchase, the referral points become validated and you can release rewards such as gift cards, debit cards, or travel rewards.
8. Loyalty incentives
How do you retain a partner who has achieved and exceeded all the goals in your incentive programs? What more can you offer to keep them promoting your brand?
Offer loyalty incentives to keep partners committed to your sales goals. Chances are your competitors have recognized these high-performers and would vie for their attention. Strive to keep their attention with VIP channel partner incentives, because you can't afford to lose them.
9. Activity-based incentives
Some activities add to your bottom line down the road besides direct sales and marketing efforts. This could be when your partner maintains relationships with customers, provides demos of your products, hosts webinars about solving a major problem with your product, or any other activities that benefit your business.
You can provide activity-based incentives that encourage these sales-promoting behaviors. Stay in touch with your resellers so you know what they're up to and send an appreciation when they do something beneficial for you.
Conclusion
By leveraging these 9 examples, you can:
Strengthen your relationship with partners and grow revenue
Boost channel engagement and drive higher performance throughout
Help you spot the most valuable and influential points in your channel
Bring your business back to the forefront in the minds of your partners, and
Give you invaluable insight into the intricate operations of your channel partners
So, how can you combine these incentive examples today to grow your sales numbers?
If you're looking to implement these examples of reseller incentive programs productively, schedule a conversation to learn the expert best practices to maximize your results.