You've worked long and hard to create content that promotes your brand and reinforces your reputation as a thought leader. Why, then, is that content being ignored? For better or worse, online marketing success no longer operates on the principle of "If you build it, they will come." You have to take the additional step of pushing that content out to the right places so it will impact the right readers. Let's examine how you can employ the fine art of strategic distribution.
The Power of the Media

Once upon a time, businesses would simply post content to their websites, get those sites indexed by the major search engines, and then wait for the visitors to drop in - a strategy known as owned media. Paid media, the use of influencers to promote content and ads, soon followed. Today, however, Internet users have also come to rely on their favorite social media channels to discover new online vistas. When content is liked, retweeted, mentioned, or otherwise shared by delighted viewers, you enjoy the benefits of a form of distribution known as earned media.

Ideally you need to have all three of these strategies in place, because they can overlap in some powerful ways to drive distribution. Pay-per-click advertising and content sharing both feed new and returning audience members to the owned media that populates and powers your website and blog. Paid promotion can also help push social media engagement into high gear. Consider your owned, paid, and earned media a kind of distribution trifecta, and give each of them your care and attention.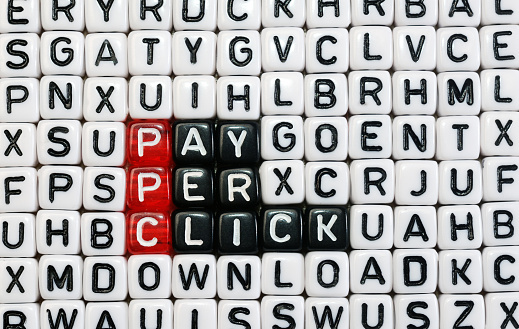 Paid media remains a relevant part of the distribution game.
Picking the Right Target Audiences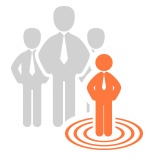 With the plethora of social media channels and other web-based distribution options out there, it's easy to assume that the more of them you hit, the more traffic you'll generate. But this may not be true, and even if it is, the traffic you get may not be all that useful. That's because different platforms play to different audiences in different ways. Pinterest, for example, is all about posting images that fuel online shares and conversations amongst a general audience. LinkedIn, on the other hand, has always been "business first," catering primarily to the corporate crowd, while Facebook has both personal and business applications.

Where does your target audience hang out, and what form should your content take? Answer these two questions for yourself, and you'll be well on your way to identifying the right channels - instead of casting a wastefully large net at anyone and everyone. You may find that your target audience makes regular use of several disparate types of media channels; in which case you should craft different types of content for each channel. For example, you can share your in-depth studies to LinkedIn, pin your infographics to Pinterest, upload your video promotions or podcast audio to YouTube, and tweet links to your latest blog article on Twitter.
Well-aimed content can attract just the crowd you're looking for.

If you're producing large amounts of relevant content to satisfy Google's algorithmic preferences, don't just leave that material lying fallow on your site. Take an active role in distributing your exciting news, pearls of wisdom, or entertaining instant sensations in ways that hit your ideal visitors or customers right where they live. (A digital marketing agency such as Xzito can help point you on the right direction, so contact us to find out how we can help you.) If you distribute it, they will come!