While it isn't uncommon for marketing agencies to place their primary focus on content marketing, where does this leave web design regarding search engine optimization? Yes, reaching the target audience is critical. However, marketers are putting the cart before the horse if they're looking at content marketing efforts ahead of web design. There's a delicate balance between SEO and web design and when that occurs, an increase in traffic will likely result. With adequate web design, a company can effectively achieve brand identity. However, SEO in conjunction with web design aids in the company's inbound marketing efforts. Let's look at the reasons why this is important.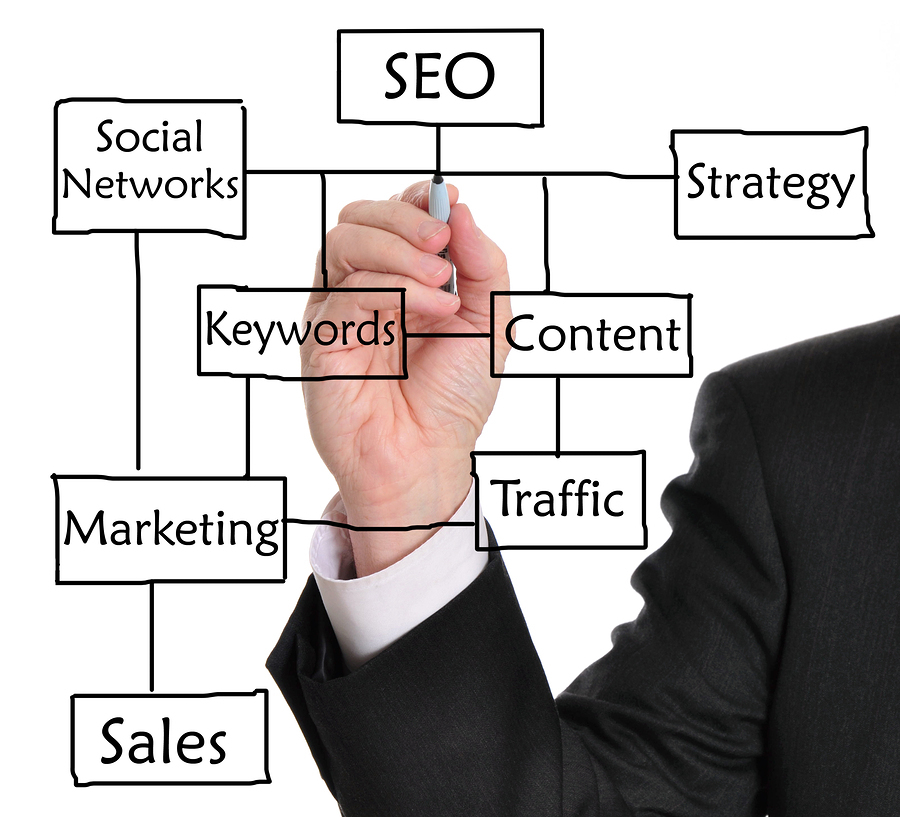 SEO and web design play hand-in-hand.
Companies must remember that users go online for a myriad of reasons, searching for products and information, and if their business doesn't have a significant presence, they'll get lost in the shuffle. Before making a purchase, users will perform dozens of searches while conducting their research. If businesses aren't ranking on the first page of these searches, the chances of users being receptive to them are minimal.
1. Responsive Design: Companies Must be Mobile
Over 60% of users searching for products are conducting these functions on mobile devices. The problem is, many web designs aren't user-friendly on smart phones or tablets, so visitors click away within seconds because the texts or images or too small. These poor user experiences result in a significant drop in sales on the company's side as a direct consequence of the lack of a mobile-friendly web design. Tie this design into the benefits of search engine optimization and reap the benefits of a better user experience. In addition to users finding the business's page easier because of its ranking, they'll have successful open rates.
2. SEO Balancing Act: No SPAM
Developing a web design incorporating SEO is a careful balancing act because, if it's done incorrectly, search engines will view the site as being "spammy." For example, if the site contains too many keywords, it won't rank at all. Proper search engine optimization is a culmination of title tags, rich content, and keywords. These elements must be relevant and original, as well as be presented simultaneously alongside other visually appealing items such as images or video. Search engines that are compliant are simple to crawl by search engines. Therefore, it's the objective of the web designer to create pages that appeal to users and the search engine itself.
3. Enhancement of Experiences: Don't Forget the User
While web design is being developed with SEO in mind, don't forget the users. Their experience as they move from page to page is just as important as the search engine that's crawling them. After all, they're the ones ultimately making the purchases once the page receives its ranking. If the web design is not starting from scratch and undergoing a redesign or new pages are being added, the existing pages need re-examination. What does their SEO look like and do they need a redesign for loading, ad structure, and continuity? The user experience must be addressed on every page of the business's website to achieve proper search engine optimization in web design.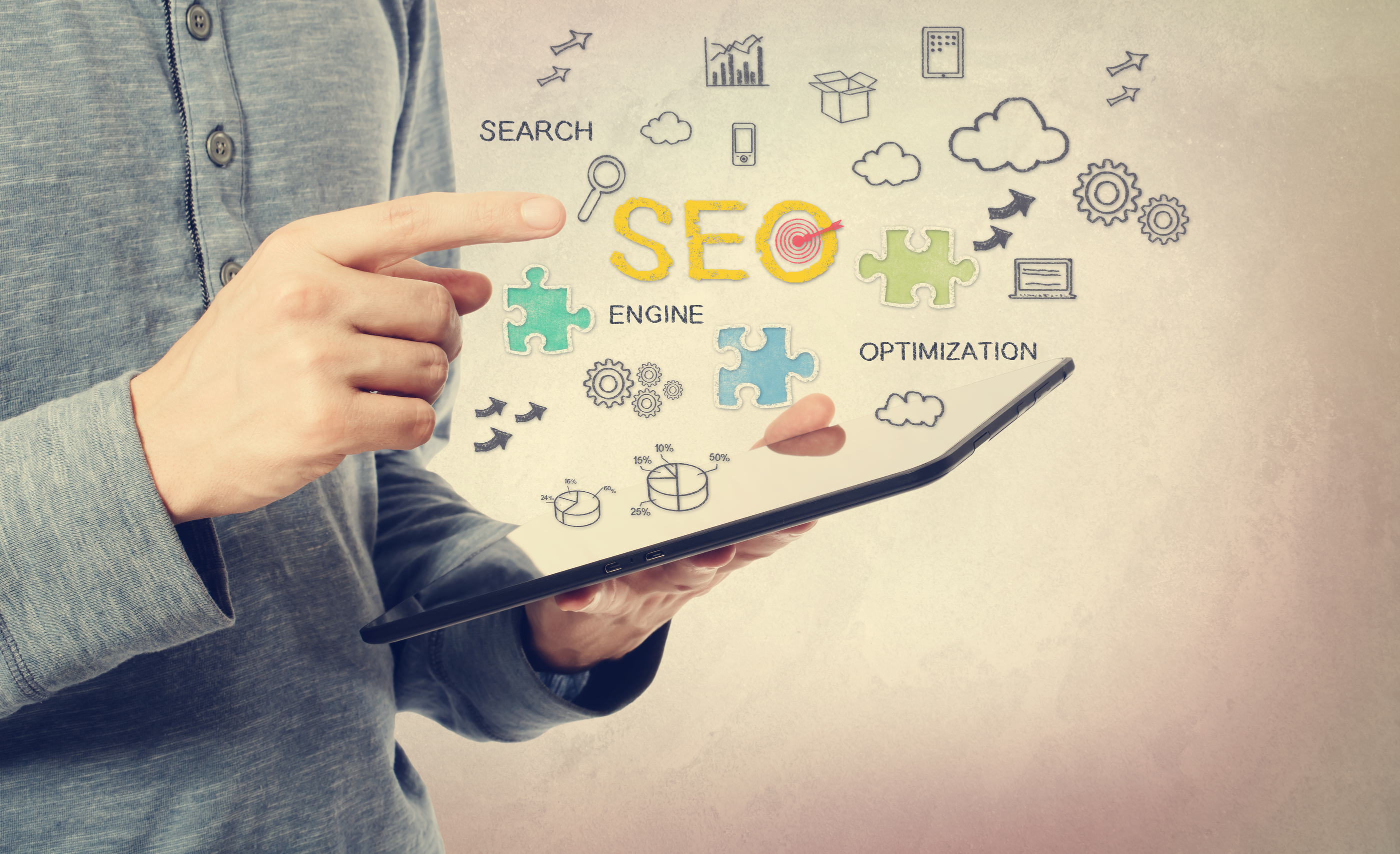 SEO strategies are ongoing.
4. Develop a Content Strategy: Editorial Calendars are a MUST
Now that the design is well underway, it's time to think about the site's content strategy. This ties into the content marketing we initially discussed. However, at this stage of the plan, it's more about determining what the consumer needs once they load your pages. The user experience has been implemented and resolved, but what are they looking for when visiting the site? What problems are they trying to solve? Are they looking for a particular product, service, video, or article? By brainstorming these questions, as well as many others, companies can develop their content strategy. Once this is complete, it's easier to figure out how to integrate it with search engine optimization.
These efforts play a crucial role in the ongoing position a company's site will have on its success or failure regarding SEO ranking. For example, if the web developer has a firm understanding of what the business's strategies are from the beginning, they can help develop a set of keywords users will likely search as it relates to the company's site. This effort is further compounded through link building which helps web developers help businesses further achieve search engine optimization. The key is using credible sites consisting of quality and relevant content.
5. Indexing for Existence or Vanish
One of the biggest mistakes companies that don't use a web design team is, they believe they can launch a company website and search engines will pick it up automatically. Unfortunately, it isn't that simple. Search engines must be told that the site exists through the use of indexing. Otherwise, search engines take longer to rank them--if at all. There are ways to achieve this, as with XML sitemap for example, but site mapping isn't always a surefire method for getting search engines to notice sites. The best method is to use SEO, index the site, and then update it frequently. That way, search engines will see that pages that were indexed previously are in need of review. This method allows for better optimization and more chances for customers to see the business's site.
Final Thoughts Regarding Web Design
Remember that, when consumers visit home pages, this is a company's opportunity for first impressions. Therefore, users should be left with something that's not only memorable but positive. Designs should be clutter-free, clean, and not urge users to feel they need to click away as soon as they visit. Utilization of responsive design is to a business's advantage because their customer will be able to visit their site using a variety of mobile devices. When putting the user first while designing a company website, it's simpler to determine the SEO strategies and achieve higher rankings as a result. When SEO is used correctly, it leads to links and content users require and allows companies to connect with more potential customers.
Looking for more help to take your business to the next level? Feel free to schedule a free assessment today!